In an effort to improve our services we would appreciate you taking 10 minutes to complete our confidential patient survey.
Click here to complete the survey.
Thank you in advance!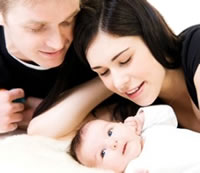 The Petawawa Centennial Family Health Centre (PCFHC) is growing, to serve the medical needs of our town and area's 20,000 people.
The PCFHC mainly provides treatment and health education. As it grows, it will add illness prevention and health promotion programs.
The PCFHC's Family Health Team includes doctors, nurse practitioners, nurses, social workers, a dietitian, a pharmacist and a health educator. We are actively recruiting for additional doctors.
Live - Work - Play in Petawawa
To learn about physician opportunities at the PCFHC, contact Judy Hill, Executive Director at
Judy.Hill@pcfhc.ca
or 613-687-7641