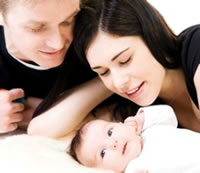 The Petawawa Centennial Family Health Centre (PCFHC) is growing, to serve the medical needs of our town and area's 20,000 people.
The PCFHC mainly provides treatment and health education. As it grows, it will add illness prevention and health promotion programs.
The PCFHC's Family Health Team includes doctors, nurse practitioners, nurses, social workers, a dietitian, a pharmacist and a health educator. We are actively recruiting for additional doctors.
To learn about physician opportunities at the PCFHC, contact Judy Hill, Executive Director at
Judy.Hill@pcfhc.ca
or 613-687-7641

The Petawawa Centennial Family Health Centre endeavours to serve the members of our community and support the health and well-being of those within the region. Currently, the central means of finding a primary care provider accepting new patients is through Health Care Connect at 1-866-532-3161